Jinius Remittance management feature offers you the opportunity to receive real-time notifications for the payments received. The list of invoices involved in the received payments will be easily available in the platform with the option to download in excel or .csv format for easier reconciliation.


As soon as a payment is completed from your trading partner, you will receive an email with a link to the related report. Follow the link, login to the platform and check instantly the related report.
Access the report without the direct link:
Find the Remittance Management feature in main menu: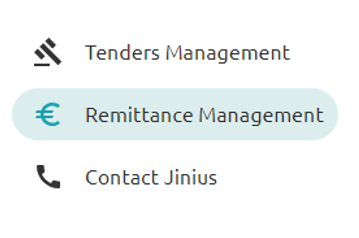 Click on "Receive" tab and you will see all the received payments sorted by payment date.

By clicking on specific table row, you can view the related payment details:
Payment details (credit IBAN, payment reference, amount)
Invoices paid through the selected payment and related amounts.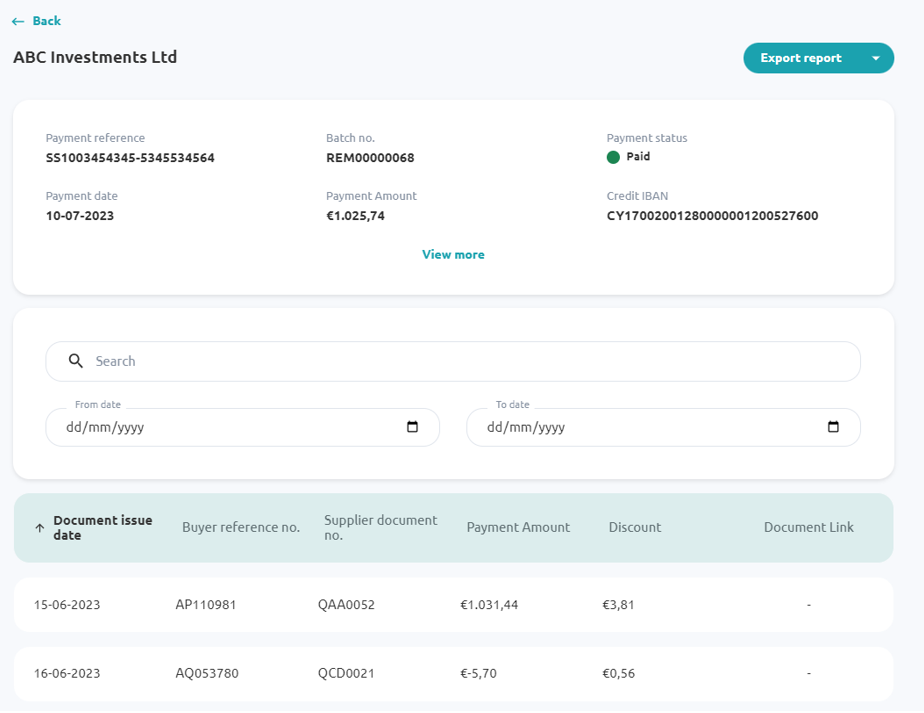 You can filter the list of invoices by issue date or document supplier number.
You can also export the report and check the related information in excel or .csv format.