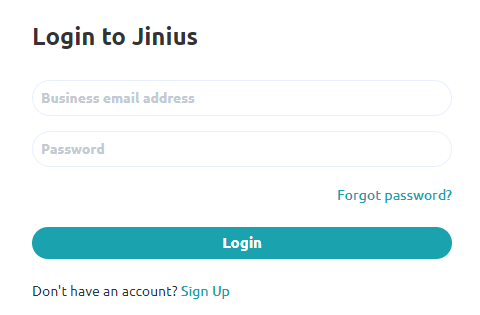 In the next page, fill in the required information and select "Register".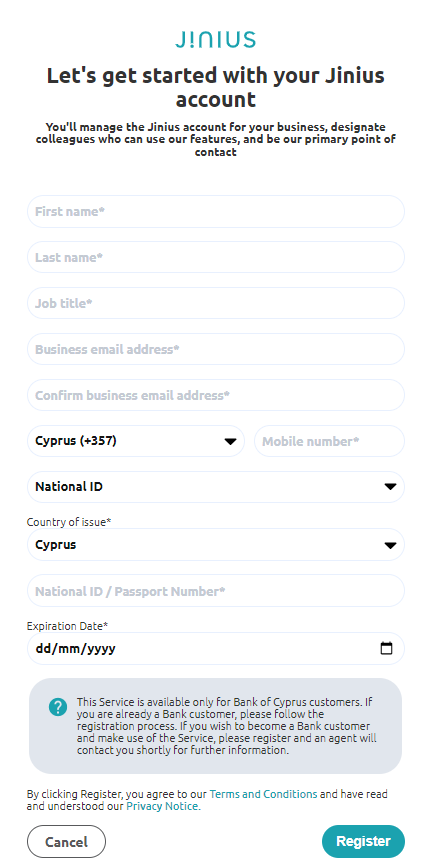 After registering, you will receive an email to verify your email address. Click on the link in the email you received to verify your email address.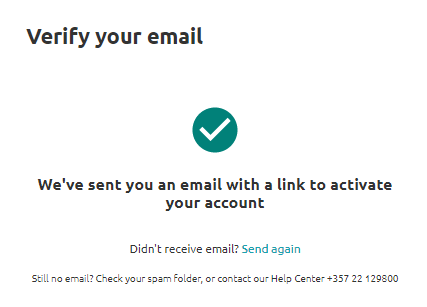 Once the email address is verified, you will be asked to set your password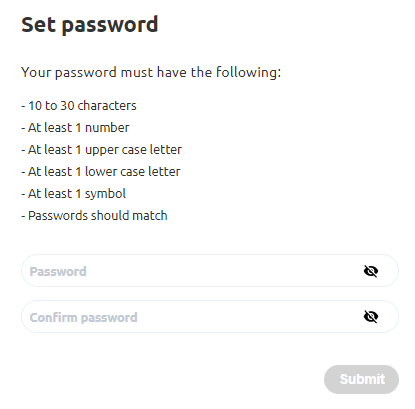 In the next step you will need to verify your phone number by inserting the code you received as SMS

Following the verification of your phone number, please select "I'm a self-employed individual", you will be asked to fill in your details, and you will be assigned as the admin for the Jinius account you are creating.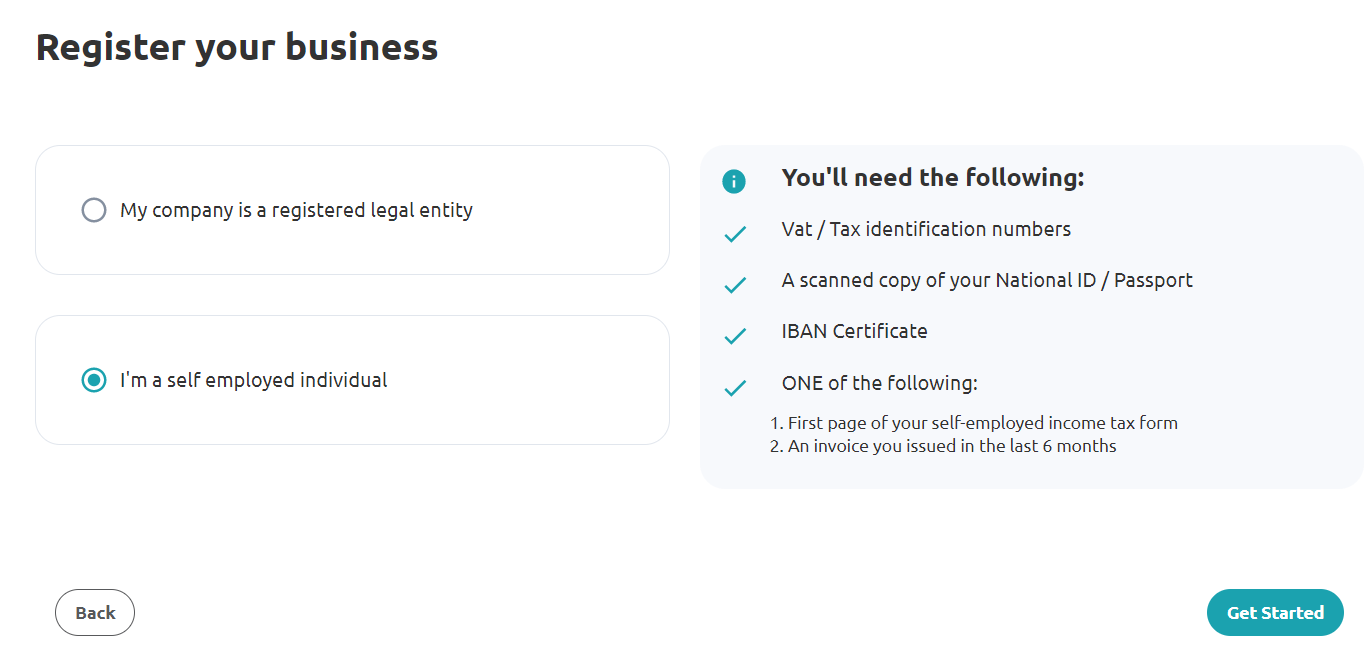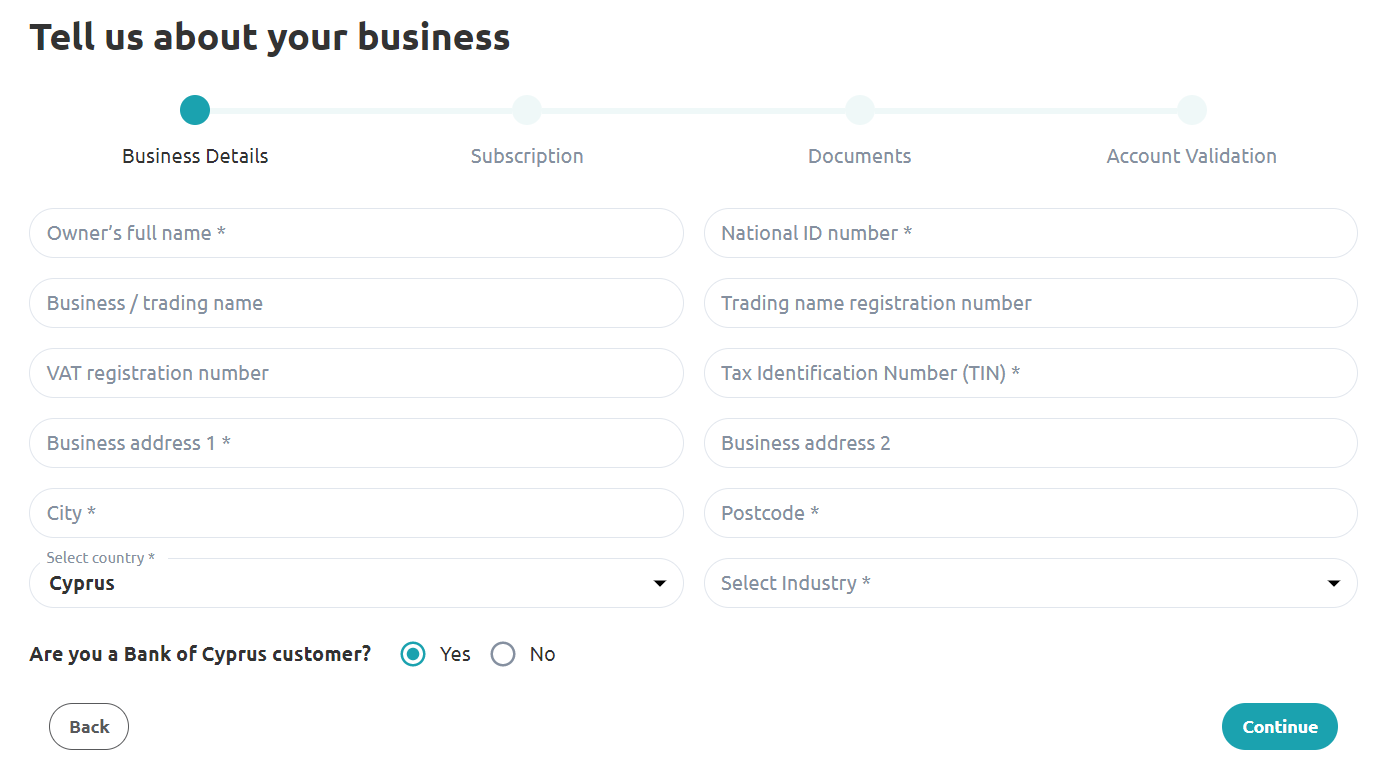 Next, you are about to select your subscription plan.
Please note that currently only the Basic Jinius plan is available for Sole Traders.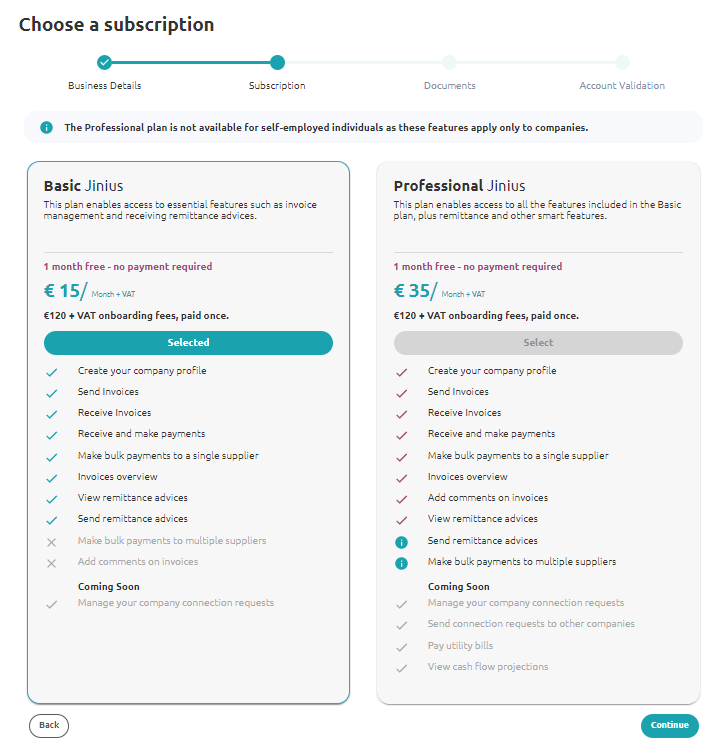 Now you will need to upload the required documents :
A scanned copy of your National ID / Passport
Either the first page of your self-employed Tax Return or an Invoice dated in the last 6 months
IBAN Certificate
Once the upload has been completed, click "Continue".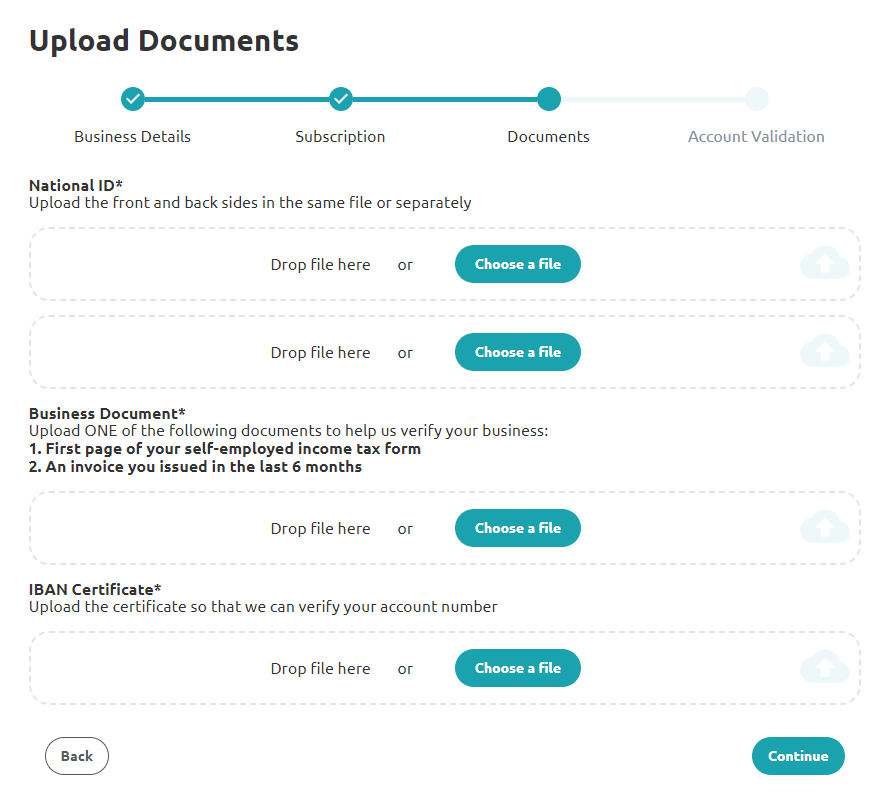 Almost there now!
In order for your bank account to be validated, you will need to send us 1 EUR from your bank account to the account shown below, using your Tax Identification Code as a reference.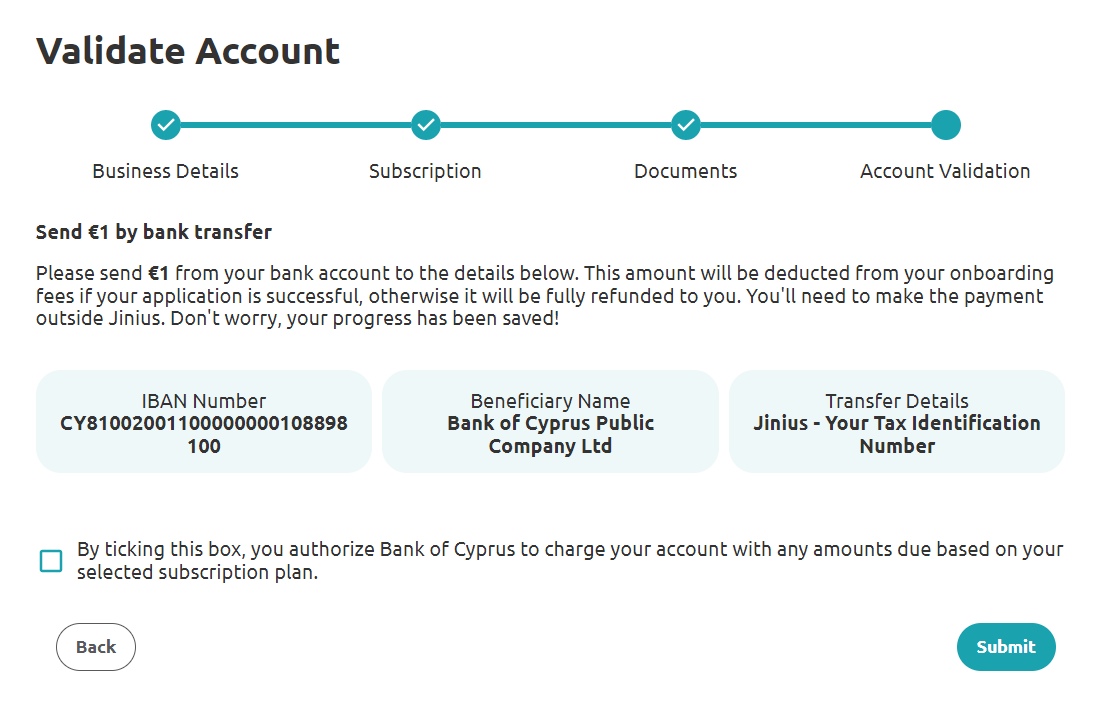 Congratulations! You have completed the process of creating your Jinius account!